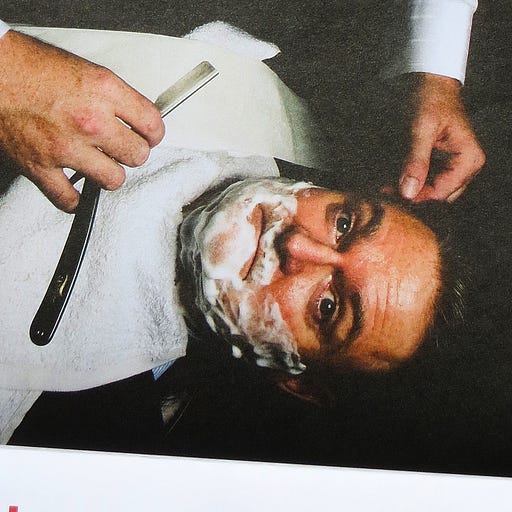 Aug 4 • 1HR 2M
John Banville on how and why he writes Novels
THE BIBLIO FILE is a leading podcast that examines "the book" and book culture. Hosted by NIGEL BEALE it features wide ranging conversations with writers, poets, book publishers, booksellers, book editors, book collectors, book makers, book scholars, book critics, book designers, book publicists, literary agents and other best practitioners who busy themselves with the world of books. Feedback or suggestions? Please email notabenebeale@gmail.com
Early on in this conversation there's a dead patch. The mic didn't pick up the glorious seagull call that comes reverberating down the chimney right into the room John Banville and I were sitting in [This'll give you a flavour. Recorded it in Liverpool the other day]:

  
John Banville is, among other things, an Irish novelist, short-story writer, and screenwriter who hates his own work. He's won a ton of prizes ( "hundreds") including the Booker in 2005 for The Sea. He's currently waiting on the Nobel. John published his first novel, Nightspawn, in 1971, and his first book, a collection of short-stories called Long Lankin, in 1970. He's also written a string of popular crime novels. 

We met at his home in Howth; Howth, as you'll know, is located near the place in Ulysses where James Joyce has Molly Bloom saying:

"…the sun shines for you he said the day we were lying among the rhododendrons on Howth head in the grey tweed suit and his straw hat the day I got him to propose to me yes like now yes 16 years ago my God after that long kiss I near lost my breath yes he said I was a flower of the mountains yes so we are flowers all a woman's body yes that was one true thing he said in his life and the sun shines for you today yes…"

"…I was a Flower of the mountains yes when I put the rose in my hair like the Andalusian girls used or shall I wear a red yes and how he kissed me under the Moorish wall and I thought well as well him as another and then I asked him with my eyes to ask again yes and then he asked me would I yes to say yes my mountain flower and first I put my arms around him and yes and drew him down to me so he could feel my breasts all perfume yes and his heart was going like mad and yes I said yes I will yes."

John mentions what a curse it is to have Joyce, and Yeats (who, as you'll also know, wooed Maude Gonne on Howth Head), et al, writing like this, constantly looming over you in the rearview mirror; I follow up with the regular drill, asking John: what do you do, how do you do it, why do you do it, and why does it matter?